| | |
| --- | --- |
| | Watch Girls and Corpses on G4 "Attack of The Show" |
The Money Shot. Miss Marilyn Chambers holds the infamous Ivory Snow box at the Girls and Corpses Halloween party airing on G4 "Attack Of The Show."

Click here for all of the pics.
| | |
| --- | --- |
| | Robert "Corpsy" Rhine will be the featured guest at Hallow Scream in San Francisco at Dog Eared Books 900 Valencia St. Also, featured with be Corpy's companion in hell Hollie Stevens. |
Girls and Corpses Magazine will be exhibitors at APE (The Alternative Press Expo) in San Francisco Nov 1st & 2nd at The Concourse Exhibition Center 620 7th Street San Francisco

Deaditor-In-Chief Robert Rhine will be signing in the Girls and Corpses booth with Hollie Stevens (Clown Porn) and Jim Smith (Co-Creator of Ren & Stimpy)

| | |
| --- | --- |
| | Spike TV's Scream Awards were a Scream! For the photos of the stars, click here |
Unconventional interview with The Deaditor-In-Chief R.S. Rhine:
unconventionalinterviews.blogspot.com
Satan gets it good! (pdf)
Girls and Corpses is prominently featured in the November Hustler.
| | |
| --- | --- |
| | Meet Corpsy at The Cat House - October 11th in Long Beach. Click on flyer. for more info. |

Synergy Magazine reviews Girls and Corpses: "Girls and Corpses is one of those magazines you just have to see to believe, it takes the maxim that more is better and pushes it absolutely to the limit. More babes, more humour, more horror, more comics and of course, more corpses. The corpse centrefolds are stunners and the photography is to die for!" - Syngergy Magazine


Girls and Corpses Magazine has been named the
#1 Worlds Most Bizarre Magazine by Oddee
Robert Rhine has been circumcised by HEEB Magazine.


Click here to read the interview for free! Such a deal. And, no, that's not Rhine on the magazine cover!
We thank Del and Sue of Dark Delicacies Bookstore in Burbank for hosting our summer Golf Corpse issue signing.

Click here for pics from the signing.

All photos by Mitchell Haddad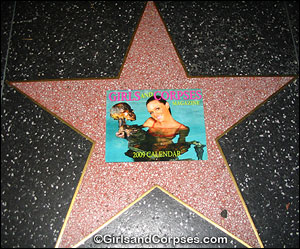 Girls and Corpses Magazine gets their star on the Hollywood Walk of Fame.
| | |
| --- | --- |
| | Girls and Corpses Magazine (and Mistress Malice) are featured on the cover of Virus Magazine, the leading horror magazine in Europe. |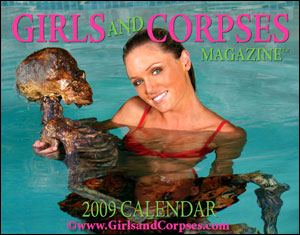 Deaditor R.S. Rhine and cover girl Charlotte Stokely will be signing the new summer issue of Girls and Corpses Magazine and our new 2009 Girls and Corpses Calendar at Dark Delicacies bookstore on Sunday August 3rd from 2:00 - 4:00 p.m. Many of our sexy G&C Calendar Girls will be on hand to sign along with summer issue cover girl Charlotte Stokely.

Dark Delicacies
4213 W. Burbank
Burbank, CA 91505 U.S.A.

| | | |
| --- | --- | --- |
| Comic-Con Update: On Saturday July 26th from noon to 2:00 p.m., Deaditor R.S. Rhine will be signing copies of the new summer issue of Girls and Corpses Magazine and 2009 calendars at Comic-Con San Diego at Lee's Comics booth # 1100. For more info on Comic-Con: Click here | | |
Deaditor R.S. Rhine was filmed for a segment of the French Canal Plus TV Special "Allez LA" with host Antoine DeCaunes. Canal Plus is The HBO of Europe.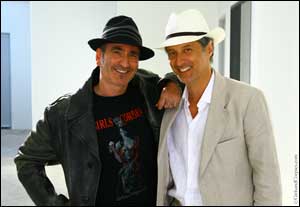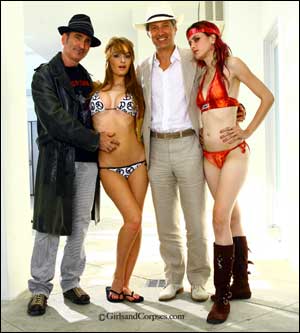 Corpsy poses with the John Stewart of France, Antoine DeCaunes and models Faye Reagan and The Fabulous Miss Wendy.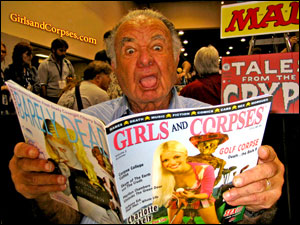 Comic-Con '08 - Al Feldstein, creator of Mad Magazine, Alfred E. Neuman and EC Comics sees the future of Girls and Corpses Magazine... and it's horrifying. click here for more pics
Corpsy guested on RudeTV with friends and porn stars/ girlfriends Faye Reagan and Georgia Jones, along with Faye's fiance Dane Cross, porn star Coco Velvet and Muruggun The Mystic. What a crazy Azz show! Click the following link, then click on Baadmasters Dungeon archive show square: rude.com

R.S. Rhine and sweet porn star Georgia Johnson keep their corpsy in line.


Porn stars Georgia Jones and Faye Reagan with Corpsy at the taping of Rude TV


Porn stars Faye Reagan and Georgia Johnson are girlfriend and lovers in real life. Ain't
life grand?

Metal Sanaz and Gen of the band Genitortuers hang with Corpsy at the LA Erotica convention. Click for more pics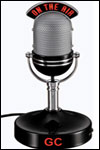 Listen to Girls and Corpses Deaditor-In-Chief, R.S. Rhine, get bleeped off the air on the Shredd and Ragan Show 103.3 WEDG.FM New York - click here
Corpsy (aka R.S. Rhine) will guest again on Darker Side Radio this Thursday May 22nd: www.darkersideradio.com. Darker Side Radio airs live Thursday nights at 9pm Eastern Time (8pm Central/6pm Pacific).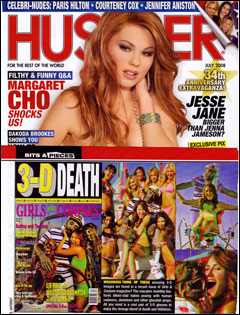 Girls and Corpses meets Hustler Magazine.
Deaditor R.S. Rhine is cut up by The Chainsaw Mafia Click on the Chainsaw to read interview: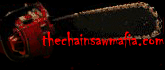 www.thechainsawmafia.com
Rhine hangs out: EZ's BlogZone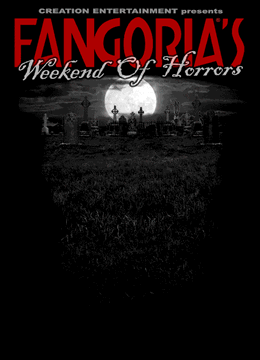 On April 25th - 27th Fri., Sat. & Sun., R.S. Rhine and Girls and Corpses will be exhibiting at FANGORIA's Weekend of Horrors at The Los Angeles Convention Center, 1201 S. Figueroa St. We will be exhibiting at table 47. Click here for more info and tickets.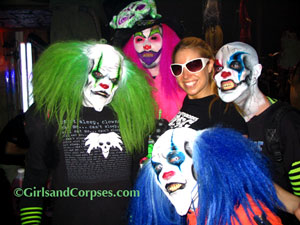 What happens in Vegas doesn't stay in Vegas... as you'll see from our photos of Corpsy's week at The Transworld Haunt Con and The Odditoriuam's Shockstar Spetacular at Rox Nightclub with Swingshift Sideshow, Clown Porn's Hollie Stevens, Aaron Zilch and others. Click here for the pics.
On Thursday April 17th at 4:00 p.m. Girls and Corpses Magazine Publisher / Deaditor-In-Chief R.S. Rhine will be exhibiting at the 2008 "The 2008 Long Beach Rat & Hot Rod Show" at The Blue Cafe 210 Promenade, Downtown Long Beach. The car show will begin at 4pm, followed by an awesome line up of bands at 8pm, Lee Rocker of "The Stray Cats", Shotdown, Taildragger, Lady Killers and The Irish Brothers.

Pretty Scary Magazine has selected their Scary Stud of The Month... and it's Girls and Corpse Deaditor-In-Chief... Robert Steven Rhine! Click banner to read story.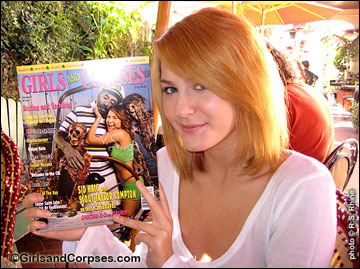 Scout Taylor-Compton proudly holds up her cover of Girls and Corpses Magazine. Scout next stars in "Love Ranch" (playing a brothel prostitute) opposite Joe Pesci and Helen Mirren. This will be a movie not to miss!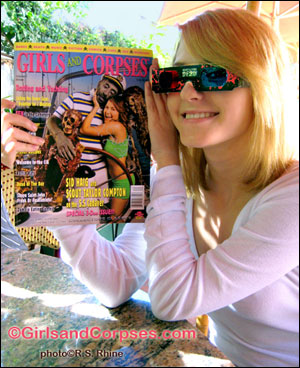 Scout Taylor-Compton with her 3-D collectors issue of Girls and Corpses Magazine.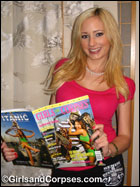 Corpsy Drives home Hillary Scott, AVN Porn Star of the Year. Click here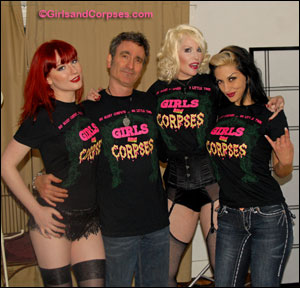 photo by Dan Santoni
Fetish queen Angela Ryan, R.S Rhine "Corpsy," Gen (of the Genitorturers) and Metal Sanaz (My Space maniac) at the Girl and Corpses shoot for issue #4.
Horror-101 reviews girls and Corpses issue #3. Click here

Girls and Corpses and Horror-101 contest winner announced. Click here
Girls and Corpses enjoyed the screening of Pink Eye, starring and produced by the ever sexy Melissa Bacelar, whose outfit was clinging to her for life.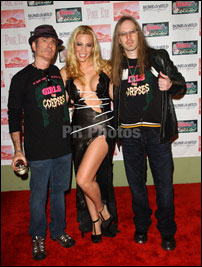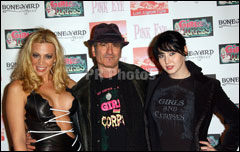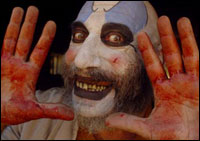 Can you say Dr. Sid Haig?!
Seems Corpsy made a typo in the Girls and Corpses Magazine interview with Sid Haig. Instead of saying that Sid was a "hynotherapist," Corpsy screwed up and wrote "psychotherapist." So, we wanted to publicly apologize to Sid and let his fans know that this was our error and to not try and book a therapy session with Sid. Besides, he might be wearing clown makeup."
Corpsy
Girls and Corpses Deaditor-In-Chief / R.S. Rhine with lovely Corpsette, Molly Gosline, were exhibitors at
Bondage Ball in Hollywood -- where the, "Fetish elite meet to beat."